Event
Christmas party for SSP District children
The "Hong Kong Club Tennis Foundation" and the "West Kowloon Parent Association" organized a Christmas party for a group of children in Sham Shui Po. Together with their parents, they played games, enjoyed Christmas vibes and gifts! In this event, parents also joined the children to play a game of lacrosse, and have a fun and exciting Christmas together!

Eastern District Lacrosse Beginner Class
Thanks to the support of the Eastern District Council. The children started from scratch to pass and receive the ball successfully. After completing the class, the children will be given golf sticks so that they can practice in their spare time.
SSP District Lacrosse Fun Day (Lai Chi Kok)
The Hong Kong Lacrosse Foundation has been committed to assisting low income families and ethnic minorities this year. We aimed to provide different learning opportunities and cultivate children's development in different aspects. In October, our Foundation, in conjunction with 「 West Kowloon Parents Association」and「GDCD Association Limited 」,we jointly organized a Sham Shui Po District Lacrosse fun day with the aim to popularize mainstream sports and to encourage the local community to adopt an active lifestyle. On the day of the fun day, game booths were arranged for the children to participate in and each child was able to collect a gift pack full of stationary and toys to prepare them for the new school year. We also arranged for bilingual speaking volunteers who were able to assist children whose native language was not English or Chinese to ensure that they were also able to enjoy the fun day.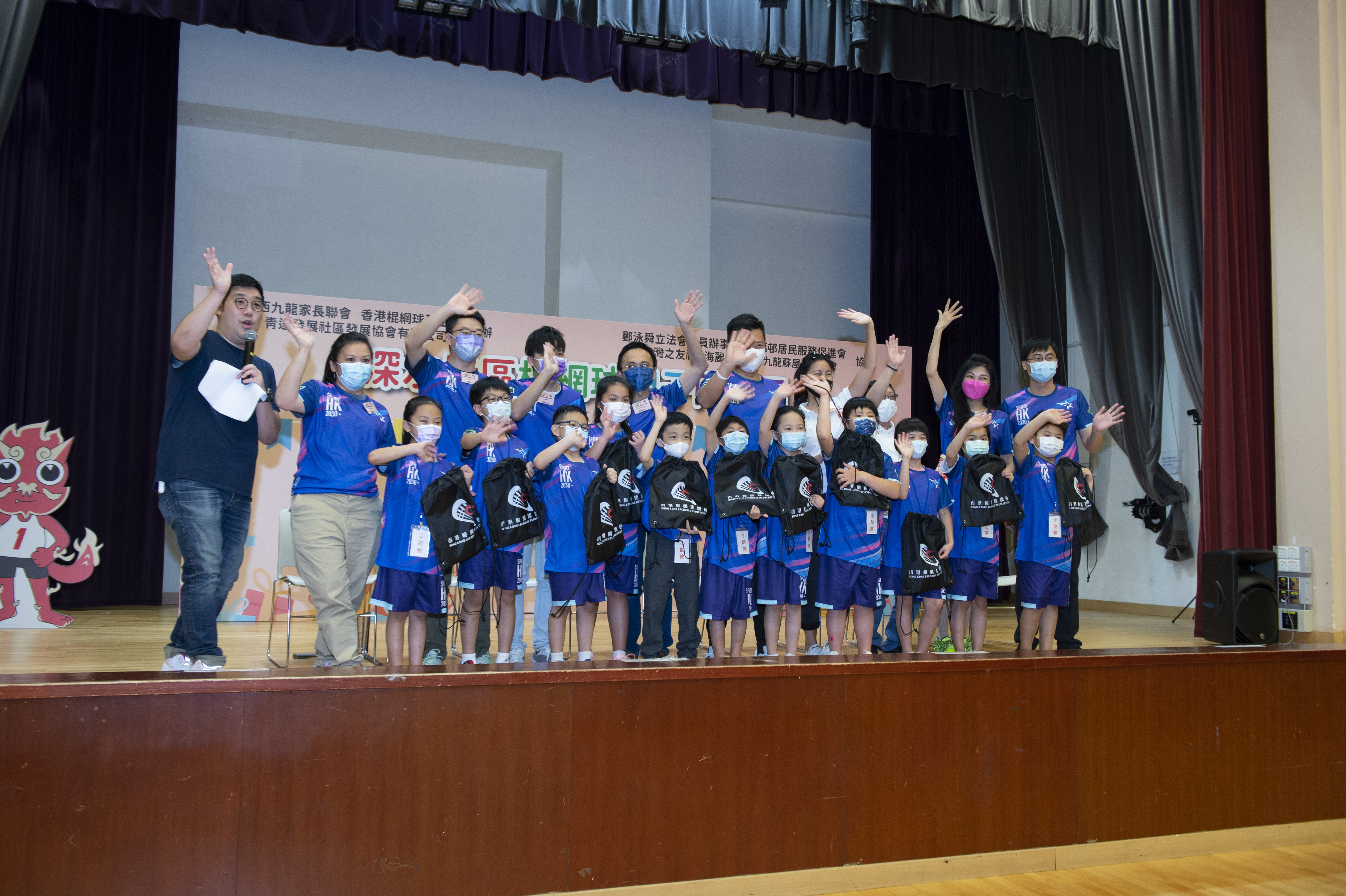 Happy Kids Back To School colouring competition
Hong Kong Lacrosse Foundation wanted to encourage children to continue their creativity even at home during a pandemic. In August, we organized a "Happy Kids Back to School" colouring competition. The winning entries are below. For see more of the entries, please visit Hong Kong Lacrosse Foundation Facebook Page .
SSP District Lacrosse Fun Day(Shek Kip Mei)
The HKLAX Foundation in conjunction with Legislative Council Member Vincent CHENG Wing-shun, District Councillor Ms LAU Pui-yuk, DAB Sham Shui Po Branch CHAN Lung Kit and West Kowloon Parents Association organized a fun day at Shek Kip Mei Community Center. Around 200 kids attended with their families and got a first taste of lacrosse through different game booths! We hope that these fun day events will enable youth to participate in physical activities more and promote an active lifestyle that they can benefit for life!
Free Tai Chi Course

Tai chi is very effective in promoting physical and mental health and is suitable for any age and any physique. The Hong Kong Lacrosse Foundation arranged classes in different sports to allow children to explore their different interests whilst maintaining a healthy active lifestyle.





Lacrosse experience days with SEN student

HKLAX Foundation cooperated with several organisations to provide lacrosse experience days and courses for children with special educational needs (SEN), hoping them could enjoy and learn a new sports in this summer!





Charity course preparation

The Hong Kong Lacrosse Foundation will rent out lacrosse sticks and organize courses in June and July for students with special educational needs and the The Hong Kong Society for the Deaf,to promote the spirit of lacrosse to all walks of life. Our volunteers helped to assemble the stick to help those in need and make sure all equipment are in good condition before the classes started.




To celebrate the establishment of HKLAX Foundation, our team held a charity BBQ fun day, hoping to encourage staff, volunteers and players to raise funds for the community. The amount raised will be all donated to local community organisations, at the same time HKLAX Foundation will donate equal amount to the organisation.